In addition to my current project at the time, I was asked to aid a team in giving Marvel Avengers Alliance a mobile visual overhaul. The team's existing UI artists were busy porting the game from the web version, so I hopped on the visual update.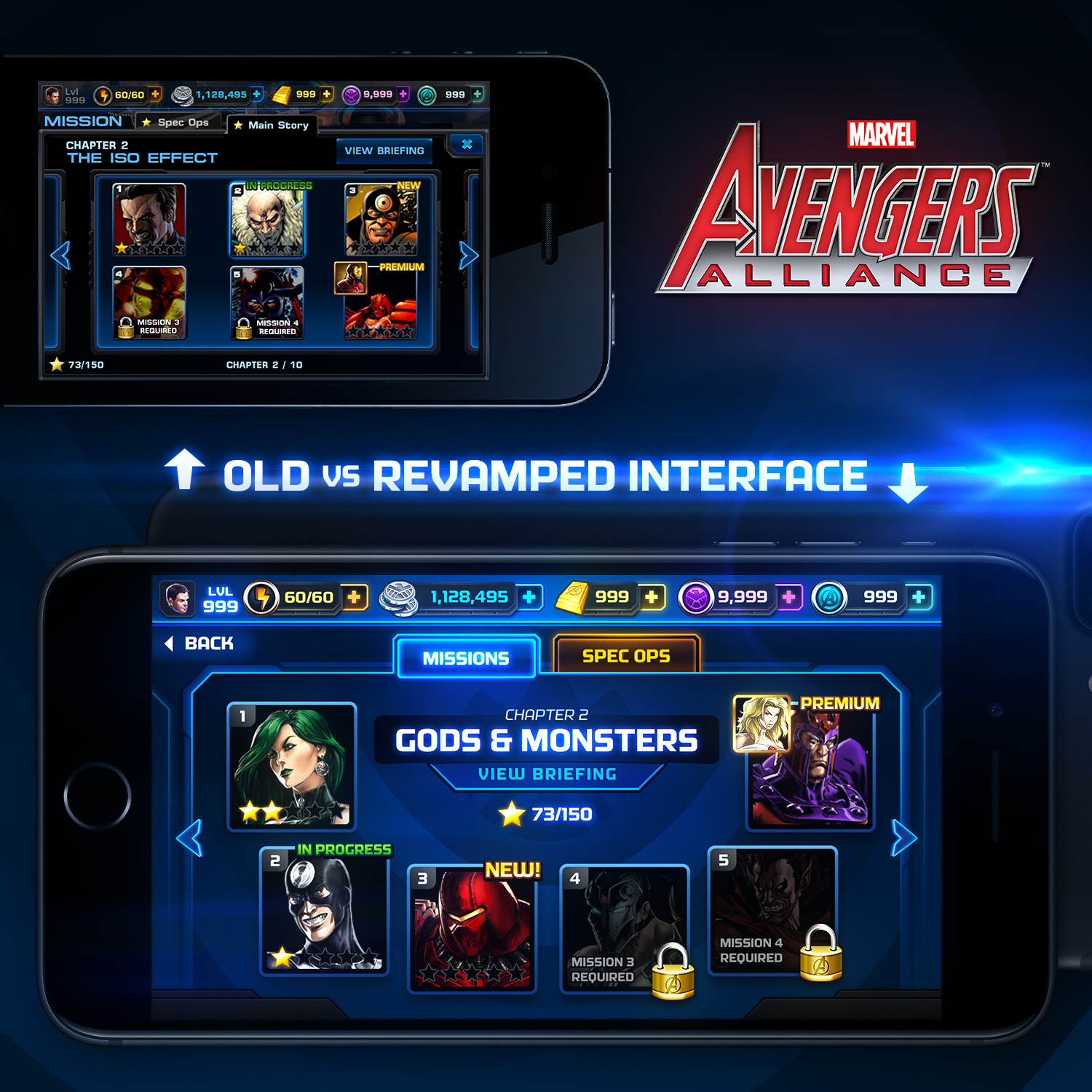 The game originated as a web app, sporting dated graphics and layouts that did not translate well to the mobile platform. To clean things up, I did the following:
Broke the grid layout in favor of a more organic and progressive arrangement.
Consolidated the chapter information to the center
Clarified navigation options
Revamped the visual treatment to look more advanced
Though only tasked with updating the visual treatment, it was important for me to update the layout as well. Great UI cannot live without great UX, and the two must influence each other in the design process.