Wishing Vine is the ultimate solution for getting teens what they want! I designed a product that makes it easy for teens to build a holiday wish list that can be sent to their friends and family. No more funny sweaters this year!
Product Goals
Make wish list creation super simple
Get teens to share their wishes
Get parents to make those wishes come true!
User Persona
As usual, product design is driven by its targeted user. While the larger target market may be teens and young adults, having a specific persona in mind allows the app to have a high impact on a small subset of that market. This is that person: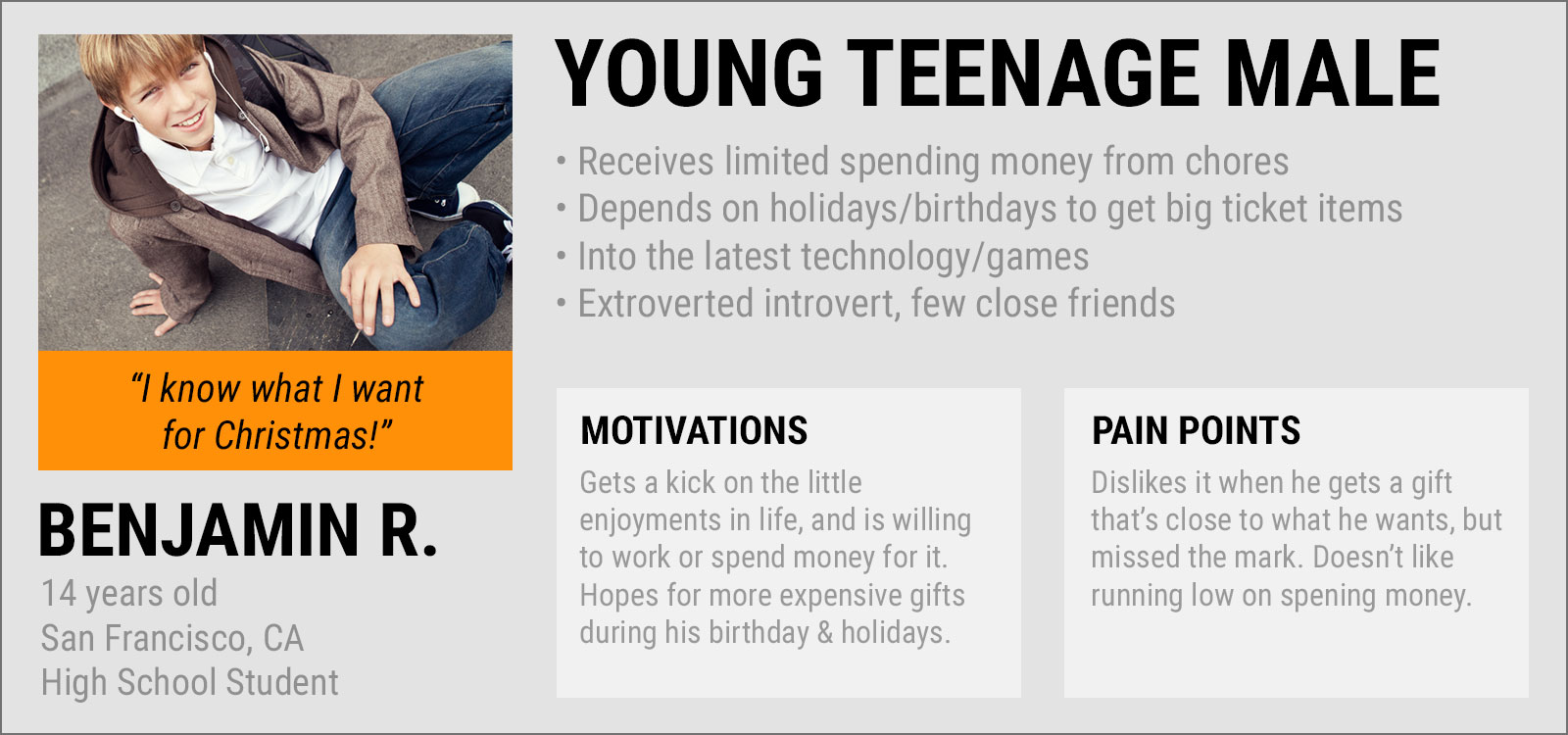 Social Flow
The app incentivizes the teen to share his wish list. It may result in two primary social interactions:
A friend sees the list, is compelled to make his own, & downloads the app
A parent sees the list & buys a gift on Amazon
During the holiday shopping period, users are notified that they can win free gift cards! By creating a wish list and sharing it with friends/family, they are awarded with raffle tickets!

Our teen will not only drive his parents to make a purchase, but will be the app evangelist. This takes advantage of his two primary motivations, and relieves his pain points in the process.
Raffle System
In order to communicate the logistics of the award distribution, I created a flow chart that encompasses the details of user input, chron job, and expected output.
Wireframes & Prototyping
After exploring many flows for the app's various features, wireframing and prototyping begun. Using Adobe's Experience Design, screens were quickly mocked in grayscale and tested on device.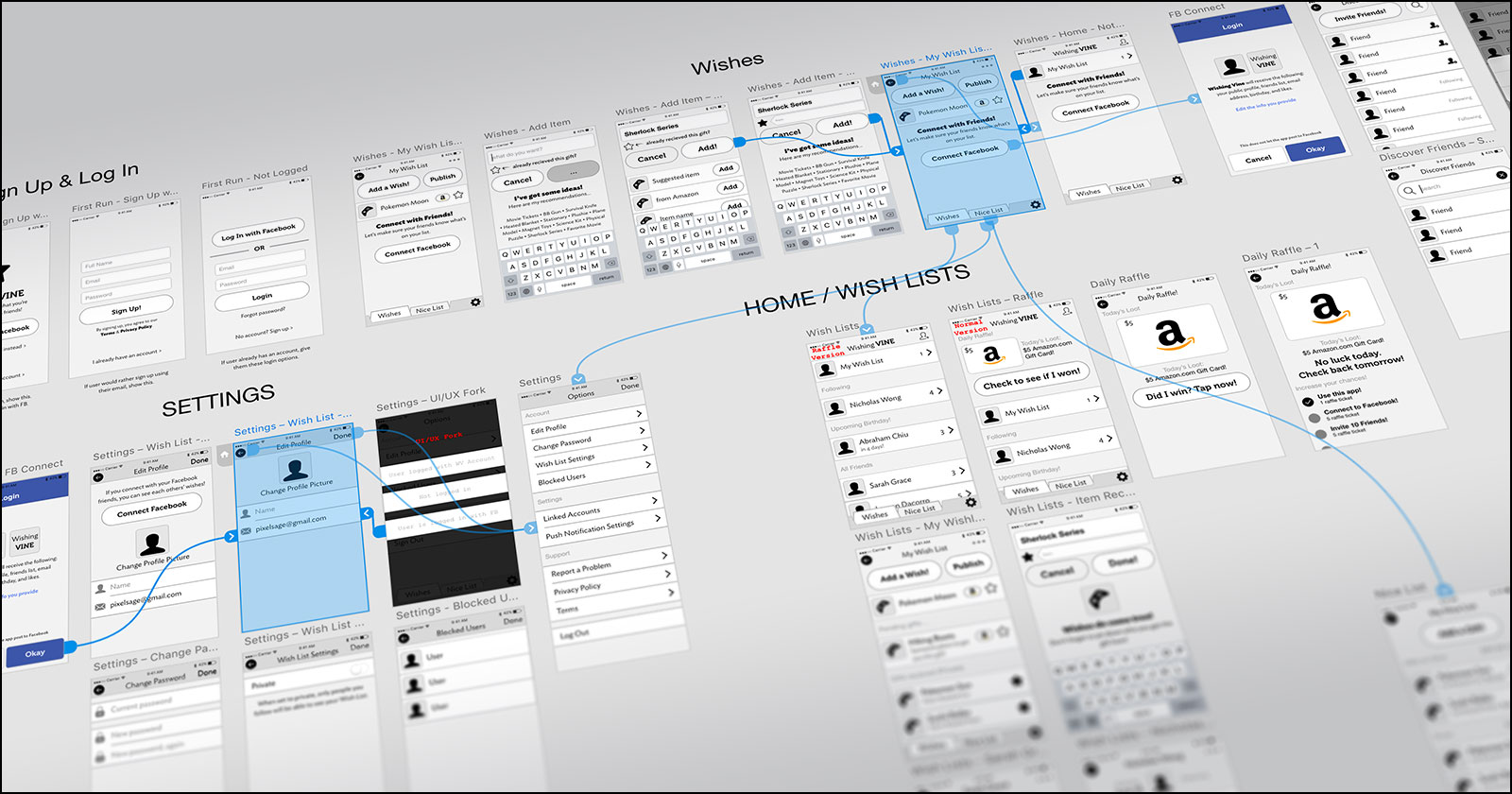 Building the App
This app is currently in production! My current tasks include:
Business & Marketing
Product Design
Production Management
Front-End Engineering
In the meantime, hang tight, and keep your eyes peeled for Wishing Vine when it comes out in mid-November!